Planning a City Break in Bucharest?
Bucharest, Romania's capital city, has become over the past years an important tourist destination for a city break, an alternative for tourists of all types to the large and expensive metropolises from Western Europe.
Bucharest is the perfect destination for city break holidays in Eastern Europe. It boasts a wide range of cultural attractions, interesting museums, charming parks, really good hotels and hostels that are cheaper than the ones from the West, great restaurants, beautiful architecture, as well as beautiful people.
Being over 555 years old, Bucharest went through a series of continuous changes, representing the central scene of Romania's political, artistic, university, financial and cultural activity. Between both worlds wars, due to the elegant architecture and the elite living here, the city was nicknamed "The Little Paris".
What to Visit?
The best way of describing Bucharest is by calling it the city of contrasts. There are many cultural layers that one can discover even during a short city tour. You can choose to join a free walking tour in Bucharest Downtown, to join a small group and enjoy a city tour with a local guide or you can use the Bucharest City Tour Hop-On/Hop-Off services.
No matter the way you will visit the city, there are some places & experiences you should not miss if you come to Bucharest: the Palace of the Parliament (the largest administrative building in the world), the Village Museum, the Old Town, the Revolution Square (here you will hear the story of communism in Romania), Primaverii Palace (former residence of the communist dictator, Nicolae Ceausescu), Victory Avenue (Bucharest's Fifth Avenue), the Arch of Triumph and so on.
Where to Eat?
In Bucharest, there are numerous Romanian restaurants that besides the great food, they are also popular for the traditional atmosphere created through live music and dance performances. If you are a vegetarian or a fan of international cuisine, not to worry, as you will also find places that will meet your expectations.
Find out more about where and what to eat during your visit in Bucharest:
Where to Stay?
Tourists visiting Bucharest have many options in terms of accommodation. There are good boutique or chain hotels of all standards offering great conditions and comfort for their guests comparable with those from Western Europe. There is also the option of hostels or rent apartments.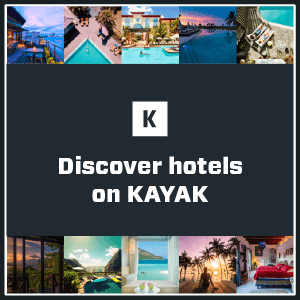 What about having fun?
Little by little, Bucharest became known as the city which never rests. This thing is due not only to the popular old city center that concentrates a great variety of pubs, nightclubs, and terraces but also to a large number of international festivals (like George Enescu International Music Festival or iMapp), cultural events and concerts of all types (this year in the city the music of Muse, The Scorpions, Iron Maiden, Andre Rieu, Maroon 5, Rihanna, Queen & Adam Lambert will be listened to).
Top bars, pubs & clubs
Day Trips from Bucharest
The geographic position of Bucharest in Romania can easy the mission of foreign tourists of visiting besides the capital city, some of the best attractions in the country, as well. Even if they have limited time. All they need is a car, or better still, a car, and a tour guide. There are many travel agencies offering a wide range of travel experiences and day tours that will complete one's city break holiday.
The best and most popular places to see outside Bucharest are Peles Royal Castle in Sinaia, Bran Castle (very famous thanks to its connection with the Legend of Dracula), the beautiful medieval city of Brasov in Transylvania (Lonely Planet declared Transylvania as the travel destination of 2016), Slanic Salt Mine (the largest salt mine in Europe), Poienari fortress (the real fortress of Vlad Dracula) and many others.
One can even experience a day trip to the Northside of Bulgaria. The range of options is indeed wide.
The most popular day tours that you can book leaving from Bucharest are:
​Contact us for more information and for any other inquiry that might be crossing your mind.